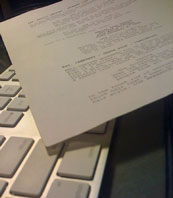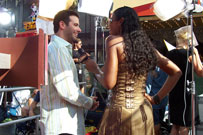 CLIENTS IN THE NEWS

Marc Kruskol / MJK PUBLIC RELATIONS has placed clients on national television shows including: CNN, Fox News Channel, Entertainment Tonight, Extra, E! Entertainment Television, The Morning Show with Mike and Juliet,
The Big Idea with Donny Deutsch and iVillage Live.

MJK PUBLIC RELATIONS clients have received coverage in print outlets including: The Associated Press, Reuters News Service, Dow Jones Newswires, Daily Variety, The Hollywood Reporter, USA Today, The Los Angeles Times, The New York Times, The Los Angeles Daily News, The Chicago Tribune,
The Chicago Sun-Times, Newsday, Los Angeles Magazine, The Robb Report, Worth Magazine, Hollywood Life Magazine, Post Magazine,
Box Office Magazine, Indie Slate Magazine, Moving Pictures Magazine, The Denver Post and The Detroit Free Press.

MJK PUBLIC RELATIONS clients also received coverage by: Fox.com, Forbes.com, Entrepreneur.com, as well as Reuters Television,
Associated Press Television, TV Guide Channel, KTLA Morning News,
KCBS-TV, KNBC-TV, KABC-TV, KCAL-TV, KTTV-TV, KCOP-TV,
That's So Hollywood, Reelz Channel, KFWB-AM, The Mark and Brian Show, The Tim Conway Show, and many other television stations, radio stations, print outlets and internet sites throughout the United States, Canada and the rest of the world.